I'm conflicted.  
Thus far this year, I've denigrated the entire practice of interleague play in MLB exactly 87 times (what, you can prove me wrong?). My primary gripe with it is the incredibly unbalanced schedules it creates. Is it fair that the Mets and Braves must play the Yankees and Red Sox six times this year while the Phillies play Toronto and Kansas City? Of course not. You could ask anyone who even has a passing interest in baseball and they can tell you that.  
Another aspect that I take issue with is the sense that it lowers the profile of the World Series. Interleague play has made the world of MLB feel smaller, and that is no compliment in this instance. That final best-of-seven series is supposed to be the moment when two superpowers collide. Now it may well be a rematch of three games that were already played in June. Imagine Rocky VII being centered around Balboa/Drago Pt. II. We've seen it already, The Cold War is over and Apollo Creed has long been avenged. So what's the point? 
Then why did I care so much that the Mets were obliterated by the Yankees these past two games? Sure, I always feel some resentment whenever the Mets lose, no matter who they play. But I wasn't prepared to feel as irritated as I did last night as I listened to the game in a car on my way home. Before I knew it, the Mets were behind 5-0 and if you followed that game, you probably got the sense that it didn't even feel that close. It was a dominant 5-0 with a microscopic hope of return. And I was despondent.  
Perhaps I wasn't being entirely honest with myself. Maybe I cared much more about this interleague thing than I'd like to admit. It's even possible – and I can't believe I'm writing this willingly – that I bought into the hype.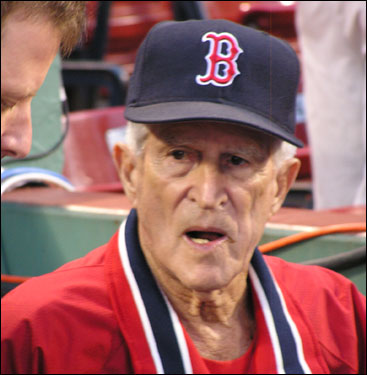 To all you younger (i.e. young enough that when you look at Johnny Pesky's wrinkly skin you feel slightly disgusted) Red Sox fans out there: remember what it was like pre-2004, when you couldn't bear the thought of being harassed by Yankee fans because you had nothing to stand on? Now think of how much worse this experience would have been if 70% of the people around you were Yankee fans. At least you could hide from the antagonism in Boston. It wasn't the case for me. I watched the Yankees climb back towards dynasty-status as my Mets crumbled to "Worst-Team-Money-Can-Buy" status. And I heard about it everyday from fair-weather Yankee fans who couldn't even name their starting nine.  
The 2000 World Series was a total kick in the grundle. Five games and it was over. The Mets were outscored that series by merely three runs. Three runs were the difference. And yet, the Mets went down 4 games to 1. When Mike Piazza flied out to deep center to finish it off, the jackasses in the dorm room next to me began blaring "New York, New York" from their stereo, apparently failing to recognize the irony of celebrating a New York victory over New York in such New York fashion. 
So I am admitting it. I still care about interleague play. Not just for its propensity to handicap certain teams, but also because the Mets-Yankees games still mean something to me. If you had asked me three days ago if I would ever miss anything about interleague play if it were to be banished from the face the earth, I would have said absolutely not and good riddance. And at the time, it would have been the most honest answer I could give you.
Now, I'm not so sure anymore. I still feel that the state of the game would ultimately be better if it were scrapped. I just can't say in all sincerity that I would not miss it.